Award: "Best Practices in Social Service Provision"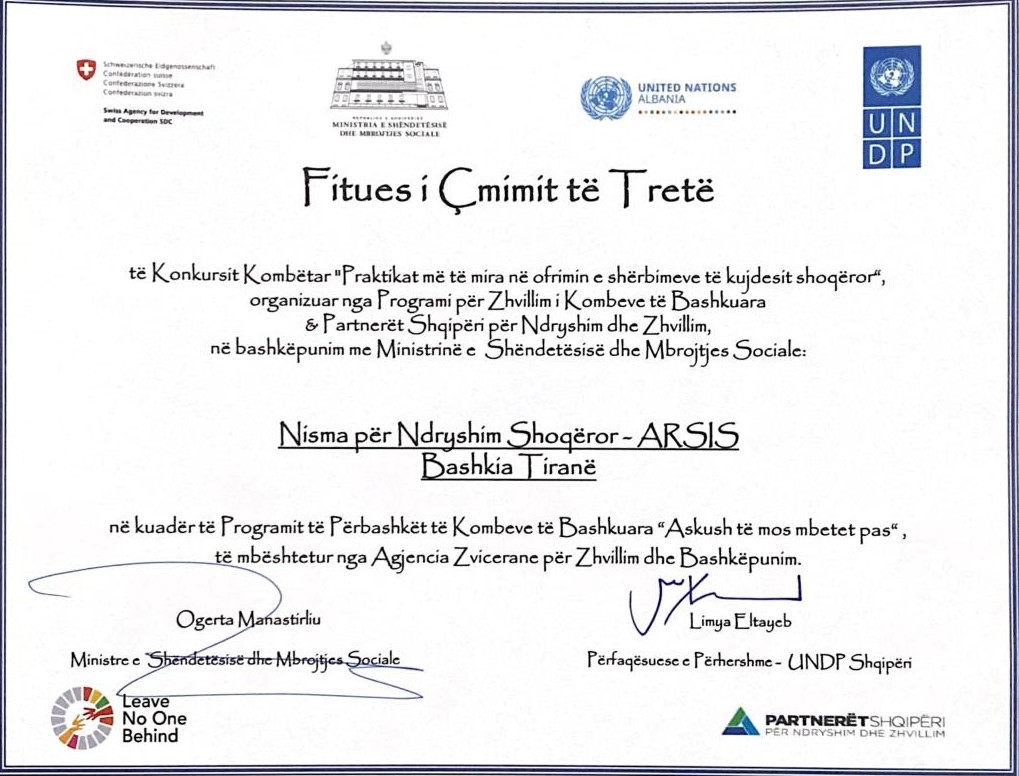 The organization Initiative ARSIS has been assessed by the by Partners Albania, on behalf of the United Nations Development Programme (UNDP) in cooperation with the Ministry of Health and Social Protection in Albania, within "Leave No One Behind", a United Nations Joint Programme supported by the Swiss Agency for Development and Cooperation (SDC).
The practices were identified through an open application process whereby about 200 public and non-public providers of social care services in all municipalities all over the country, identified through the State Social Services database, were invited to submit their practices related to services for individuals, families and groups in need.
The selection with the third price and one 15 best practices was based upon satisfaction of criteria pre-established by experts involved in the initiative, such as services quality, suitability, innovation, results and impact, sustainability, cooperation with other stakeholders, opportunity for replication in other municipalities.