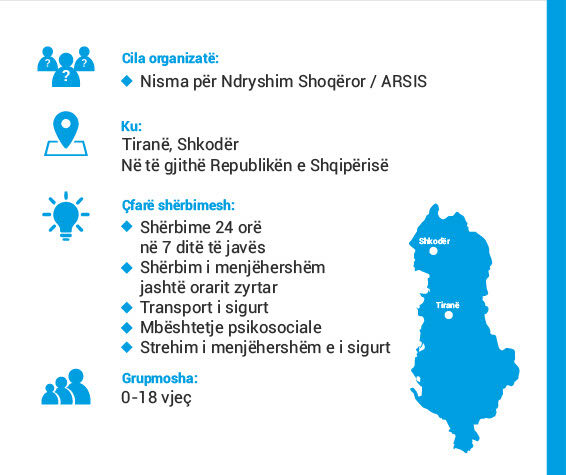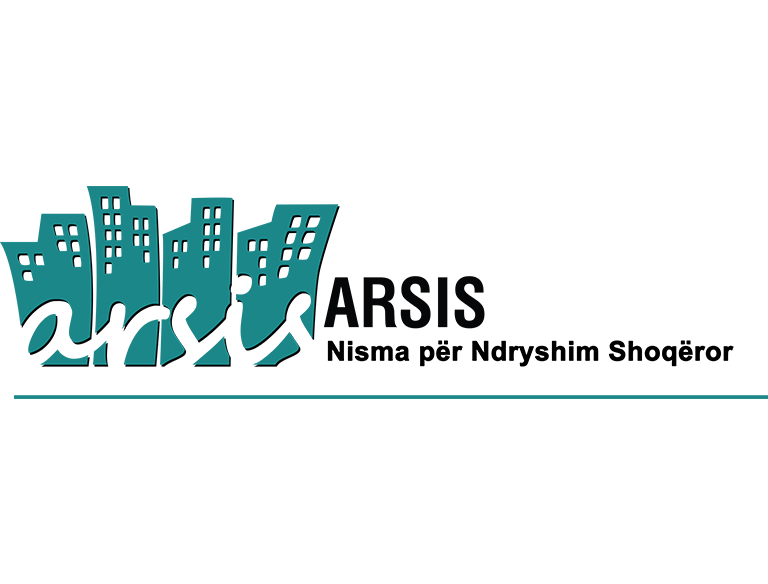 22 October 2020
Within the anti-trafficking month of October, Initiative for Social Change ARSIS has implemented awareness-raising activities in schools, institutions and public spaces in Korca, Shkoder and Tirana, with the aim of informing and raising awareness of trafficking in human beings.
Read more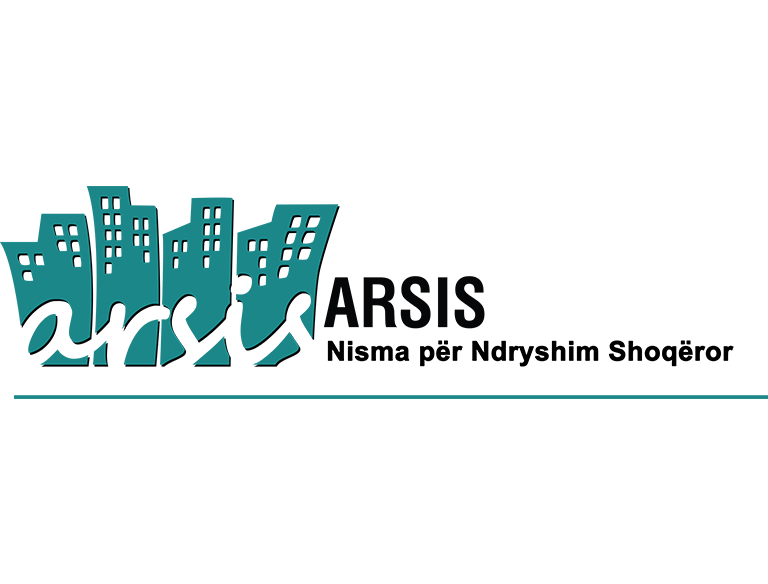 29 September 2020
In September, an Initiative for Social Change ARSIS provided emergency services to 35 children and youth. The support, provided by a team of professionals with a vast experience in the protection of children's rights, focused on three main pillars: Identification of children in street situation, Safe transportation, and Psychological and social support for juveniles in contact with the law.
"I have been staying on the street for about two weeks because none of my relatives would accept me in their home while my stepmother cannot take care of me. I would like to eat and stay in a warm place as I do not have anywhere to live," said one of the children who is receiving services from ARSIS.
Read more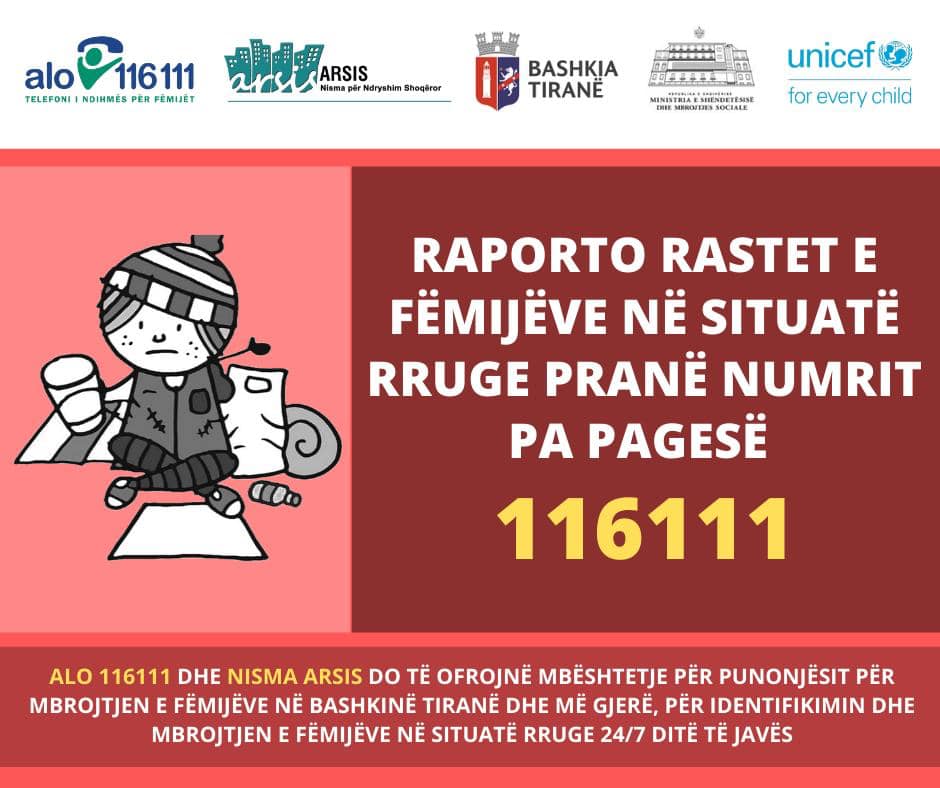 Call ALO 116 111 for every case of children at risk. The team of emergency service of NISMA ARSIS after every call reported by ALO 116 111 will provide immediate support to every child at risk through the team of professionals (psychologists and social workers) in the street, in the family or wherever the child is identified. Emergency services are provided with the support of the Municipality of Tirana in partnership with UNICEF.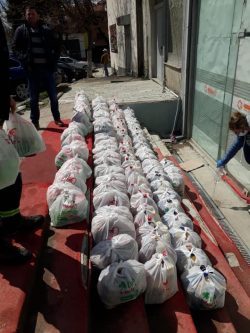 Nisur nga situata tejet e vështirë me të cilën po përballemi çdo ditë për shkak të pandemisë Covid-19, Bashkia Devoll në bashkëpunim me Nisma-ARSIS, janë gjendur pranë familjeve të komunitet Rom duke i çuar pako ushqimore familjeve më në vështirësi, për t'i lehtësuar sado pak në këtë situatë në të cilën ndodhemi. Në situatën e jashtëzakonshme të shkaktuar nga pandemia e #COVID_19 duhet të kthejmë sytë veçanërisht tek ata që përballen me vështirësitë më të mëdha në këto ditë, #fëmijët 🧑👧dhe #familjet👨‍👩‍👧‍👦 më në nevojë. #rrineshtepi
Nisma për Ndryshim Shoqëror ARSIS po vazhdon mbështetjen online të fëmijëve dhe familjeve ashtu si dhe mbështetjen me paketa ushqimore dhe higjeno-sanitare koordinuar me strukturat e shërbimeve sociale në Bashkitë Tiranë, Shkodër, Devoll dhe Durrës.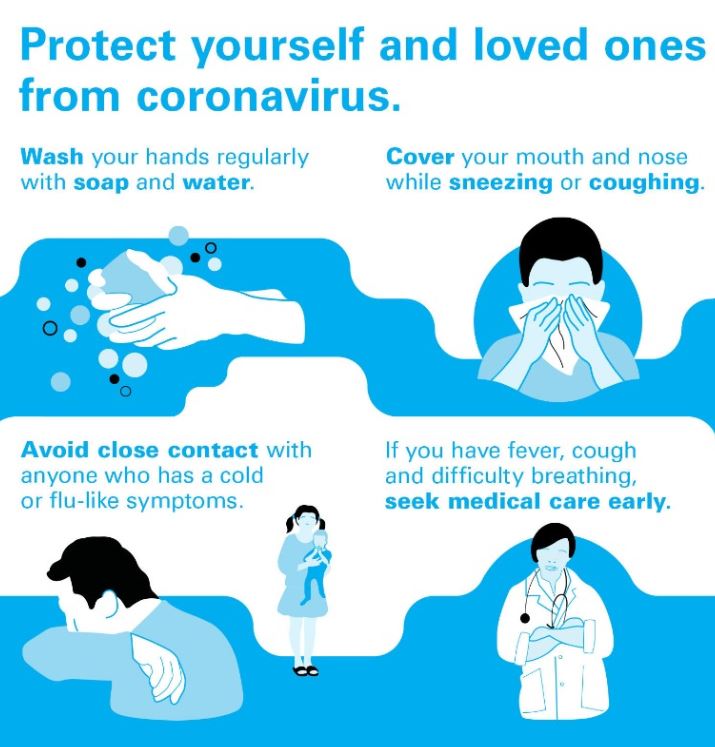 Federata Ndërkombëtare e Kryqit të Kuq dhe Shoqëritë e Gjysmëhënës së Kuqe International Federation of Red Cross and Red Crescent Societies, UNICEF dhe Organizata Botërore e Shëndetit World Health Organization (WHO) publikuan sot udhëzimin e ri që i vjen në ndihmë mbrojtjes së fëmijëve dhe shkollave nga transmetimi i virusit COVID-19.
Mbani parasysh gjithnjë këto këshilla:
Lani duart rregullisht me ujë dhe sapun.
Mbuloni gojën dhe hundët me shami ndërsa teshtini dhe kolliteni.
Shmangni kontaktin e afërt me këdo që ka shenja të ftohjes ose gripit.
Nëse keni temperaturë, kollë apo vështirësi në frymëmmarrje, kontaktoni mjekun sa më parë.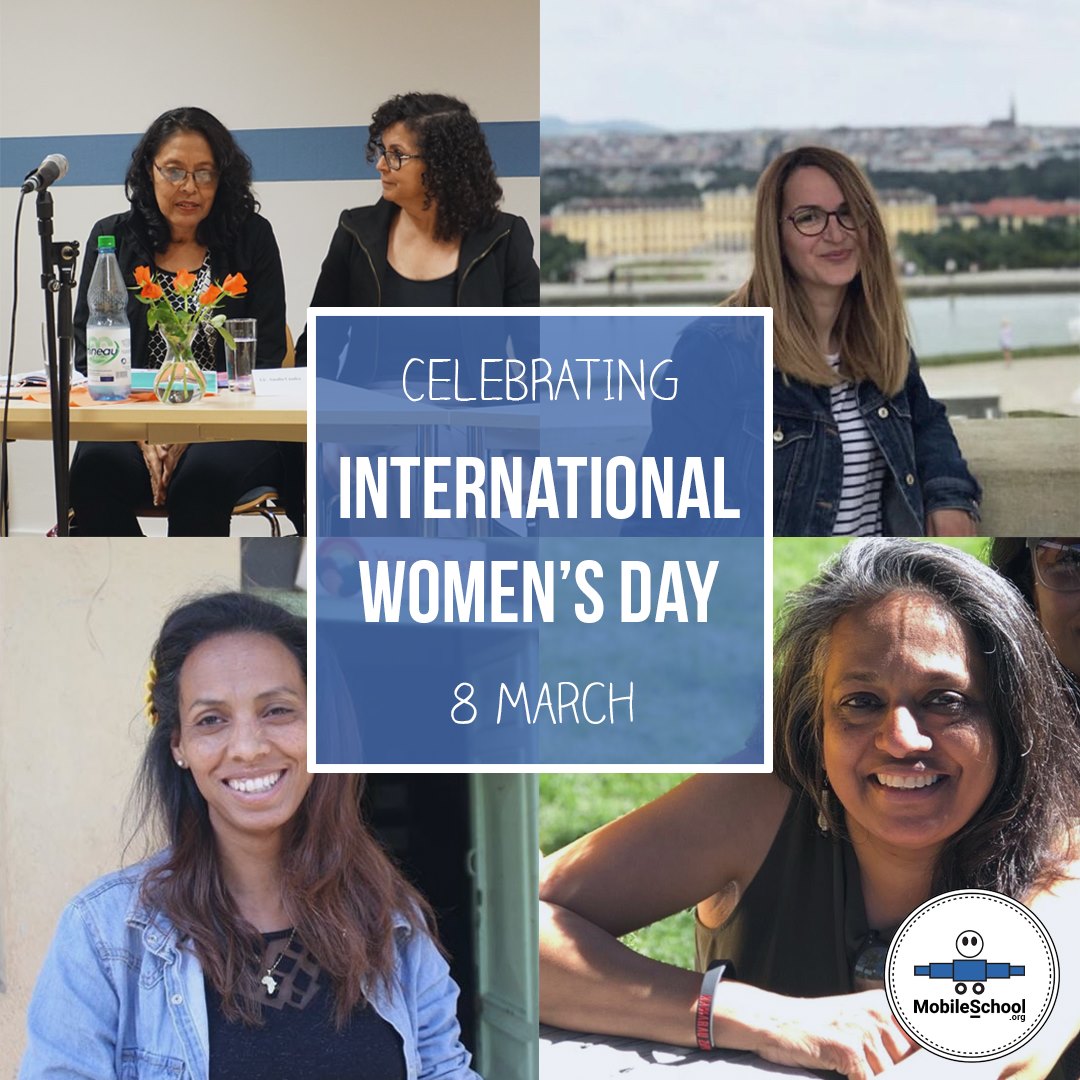 Mobile School StreetwiZe
Today we want to put 4 amazing women in the spotlight, all running organisations working with the mobile school! Hands up for Amalia from Nicaragua, Ana from Albania, Vinita from India and Nigisti from Ethiopia 🙌🏽
And, of course, lots of love for all the women out there working with vulnerable children and youth day in, day out! You are amazing! ♥️ #IWD2020
Proyecto Chavaladas • Nisma për Ndryshim Shoqëror, ARSIS • Ektara • Yenege Tesfa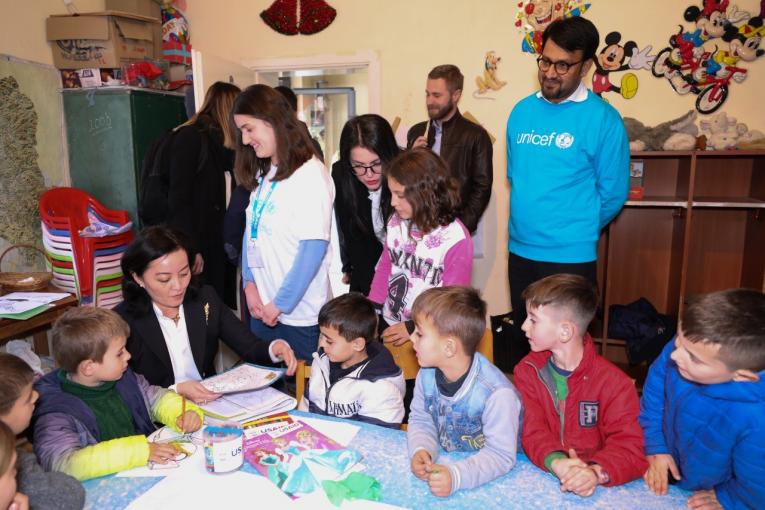 ---
 The newly appointed American Ambassador, Yuri Kim visited one of the Child- Friendly Spaces in Manze, established by UNICEF Albania and operated by its partner Nisma per Ndryshim Shoqeror ARSIS thanks to the generous support from USAID. During her visit the Ambassador met with children and learned about emergency relief work in the areas of child protection and education.
Read more